First of all Hello to any Fantasticdailydeals.co.uk newcomers, we hope you find this blog useful. Thank's for checking out this top RC cars for beginners
You are probably here because you want to try out Remote control cars, well you have come to the right place.
RC'ing in whatever format planes, boats, drones etc etc is a great hobby to get into weather you are young or old its great fun.

Once you have found what you enjoy its really hard to put it down, and their are so many media sources these days that it means you can get really involved and communicate easily with like minded enthusiasts as well through social media channels.
Remote control Cars offer the most easiest way to get into to an RC hobby as you can pretty much play with them anywhere a car park, your local play park or if your into crawling then anywhere really.
If you are getting into RC cars for the first time then I recommend you set your budget at about £150 this will get you going straight away and you know where you stand, there are plenty of models under this amount too and some feature in this list but £150 is a good ballpark for a starter.
This top list is for electric cars only not Nitro ( or glow engine) cars, the main reason being as these days in my honest opinion Electric cars offer some great results for very little effort.
Check out my RC Jargon busting list
OK I will now carry on with the list I will not go into controllers or servos as these are pretty self explanatory and the list consists of bundles so your ready to go straight out of the box.
The top beginner RC cars by fantasticdailydeals.co.uk in no particular order
Tamiya Lunchbox
That's right, the first one in the list is the Tamiya Lunchbox its great fun easy to build (yes its a kit) and offers great upgrade options and basically ticks all the box's trust me its fun.
It doesn't handle particularly well out of the box but it does offer lots of wheelies and bounces around like a nutter but that's part of the appeal, and you can have it built in a day (realistically a week) check out the video below of it bouncing around my garden.
Being a Tamiya the parts are also cheap so if you break it your not going to break the bank either, plus you get the fun of fixing it too.

The Tamiya lunchbox is usually available to buy for around £80-£90 as a kit only but needs a few extras to get you going , however today we are going to recommend a full bundle so all you need to do is put the Lunchbox together.
Currently the best deal we can find with the best components is this one, it comes with everything you need to get started. Click the picture below to check it out……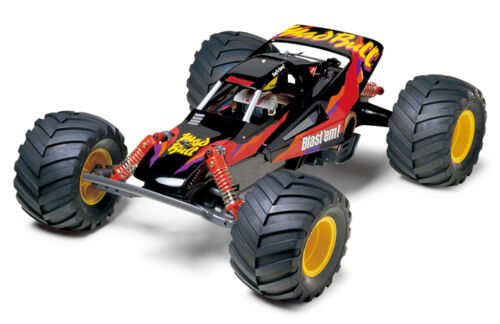 The Tamiya Mad Bull is another excellent starter RC car and again comes in kit form which just adds to the fun, the Tamiya Mad Bull offers a basic 2wd buggy chassis, which equals fun and spins galore.
Check out the video below….
The best thing about the Mad Bull is that it is just so "MAD!" it spins around and bounces about not too dissimilar to the Tamiya lunchbox. It's also fairly durable for its size, check out the best deal below.
FTX Carnage
So next up is a true RTR option no assembly required and is truly a great step on to the RC Car hobby the FTX Carnage. The FTX Carnage is a low centred gravity truggy (truck and buggy) it offers great handling and comes with all the stuff you need. All you have to do is chuck batteries in the transmitter charge the battery on the car up and away you go!
This RC car is great fun and comes in two guises Brushed version and brushless version, the brushless version is alot faster than the brushed version so is more money.
The other great thing about these cars is that they are waterproof so will splash through puddles with ease
We recommend that you by the brushed version and upgrade later, see below for our two best finds for these cars….
Wltoys 12428
The Wltoys 12428 is basically setup as an all rounder but is actually a very good (if a bit fast) crawler again comes completely RTR (ready to run), however there is one major downer to get really good cheap price you need to order from China. However this isn't usually a problem and most Chinese sellers are very reliable these days.
You can see the Wltoys 12428 comes with everything you need as you can see and is very up-gradable, and for the price under £70 its a fantastic entry level Remote Control Car.
Tamiya TT-02 58626 Raikiri
Yes another Tamiya and also in kit form but Tamiya's road cars are some of the best and have a great racing heritage too, yet they are also a great laugh in your local car park. The TT-02 chassis offers 4×4 and excellent handling out of the box.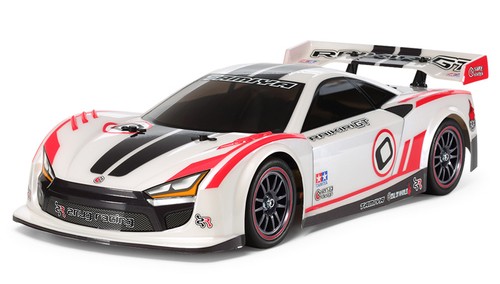 Once again the package we are recommending offers everything you need to get going, click on the picture above to see this deal.
I would also like to make recommendations to the following websites although we are in not way affiliated to these websites.
Tamiya Club has an excellent free forum and a paid service, some great friendly advice available from these guys
https://www.tamiyaclub.com/
MSUK is a great resource for anything RC cars to drones and also offers a free Forum and a paid club, full of info and friendly advice
https://www.msuk-forum.co.uk/forums/
Brushed Motors & Brushless Motors
Brushed; These are entry level and plenty quick enough for most they are cheap to repair and replace and offer the most entry level performance
Brushless; these are the next level up they offer excellent efficiency and speed, but generally cost more.
Most cars can be upgraded to brush-less very easily.
Below are some examples of these different types of Motors from Amazon, generally Brushless come as a combo with a Speed Controller or ESC the ESC is what controls the speed of the motor.
Last updated on August 3, 2020 1:04 pm
Battery's
Nimh Batterys: These again are classed as entry level and come with most bundle deals, they are a superb way of getting into the hobby and offer save easy charging voltage is 7.2 with varying capacity depending on how much you spend.
Lipo Batterys: These offer much more efficiency than nimh batteries they tend to last a bit longer and as they have more voltage tend to make your car faster.
There are several different types of lipo batteries is terms of voltage you have 2s, 3s, 4s, 6s and so on. The S stands for Cell and each cell is 3.7 volts so 2s is about 7.4 volts 2s suits most 1/10 scale cars as it is similar to a 7.2 mimh battery. However make sure you get one similar size to the 7.2 nimh batteries if you go with Tamiya as Tamiya are mainly designed around that shape of battery.
Below is a list of batteries in the lipo range